How to Choose the Perfect Videographer for an Event
Set a Budget
Speaking of money, this is incredibly important. Try to do a little bit of research to get an idea of what you'll be getting for the amount of money you're willing to pay. Some professional videographers offer great quality for reasonable prices but a really long turn around, so you won't be seeing the results for months after the event. Others might have a faster turnaround but work at higher rates. And of course, there are lots of videographers that have great prices and portfolios but might not have the right equipment to shoot the venue you've chosen. So, keep in mind your priorities when setting your budget for the videographer.
Define Your Style
There are many different styles of videos and you'll need to find one that you need. Some people opt for corporate looking videos with simple editing, while others favour a more candid approach with a more artistic style. Defining what type of video you like the most will make the process a lot easier, as videographers usually choose to work in only one style and you'll be able to see it just by looking at what they've done before.
Check Their Portfolios
Professional videographers have their portfolios readily available for any potential clients. Though keep in mind that some videographers hide their more "mainstream" work (i.e. Weddings, birthdays, corporate meetings, etc). That is to say that if you find a videographer that you really like but see they don't have any events in their portfolio, don't be afraid to ask them whether they've done that kind of job before. In general, you should always see their previous work before sealing the deal.
Have an Honest Chat
It's also a good idea to keep references of what you'd like your video to look like and bring them on any meetings you have with potential videographers. It's important that you both know what kind of results will be expected. Be sure to be as honest as possible with the videographer that you choose to work with. They can help you realize whether you have unrealistic expectations or point you in the direction of someone that can get the job done.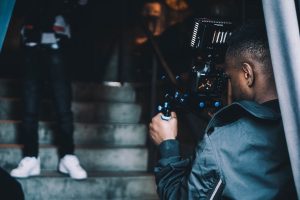 Keys to Find the Best Event Videographer
Identify the Type of Event
There are several types of events and so, videographers may focus their efforts towards acquiring techniques and skills in one or few of these types. Events may be corporate, personal or performance related. A corporate event may be a business conference, a major meeting or a retreat. Personal events could be a wedding or anniversary celebration while performance related events are inclusive of concerts or stage plays.
The knowledge of this helps you to know the kind of videographer you need. It also helps the videographer to understand the mood of the event and the lighting that would most appropriately fit in.
Consider Your Budget
The size of your budget is also an important factor in finding a videographer. While no one would want low quality, your budget would determine what you can afford. Hiring a videographer that is way above your budget would not be best choice.
In some cases, you may find a videographer that can deliver the quality you need at a price lower than your budget. That could work. However, ensure that you are certain of the quality. Whatever the case is, work around what you can afford.
Do Not Search With Levity
In preparing and making arrangements for your event, it is easy to shove the videography part and take it lightly. You might passively ask someone to take care of it and forget about it. However, if you want to get quality service, it is important to take the videography as serious as you take other components of your event. This way, you would be able to make a choice from several videographers and have control over quality too.
If Possible, Seek Out Reviews
What are other people saying? Reviews are a great way to know the prowess of a videographer. If you are considering a videographer or a company rendering this service, you would like to check out how other people feel about the services rendered.
Several times, the videographer that you get to work with might be the one suggested by a friend or acquaintance. It is all a circle. Your experience with a videographer might help another person make the best choice and then another. Simply put, referrals can lead you to the best videographer you need!
Ask To See Previous Projects
Like other crafts, portfolios speak a great deal about the quality of job that an individual can offer. It is important to look through a completed project of the videographer. The short duration of highlights could make them easy to create. A catchy and emotional highlight may hide the overall quality of the project.
Usually, people put forth their best pieces. Regarding the quality you want, it might be necessary to ask to look through several completed projects. Remember that a quality video is a whole package consisting of visuals and an audio. Going through completed projects also helps you to determine if their style and audio quality would work well for you.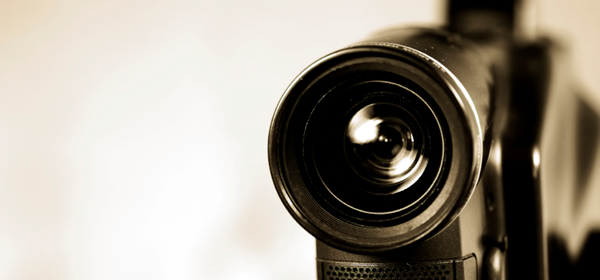 Choosing the Perfect Photographer or Videographer for Your Event
Choosing your photographer
Before you make a request, there are things you'll need to think about, to make sure you can make the perfect request.
First things first….
Make sure you have a venue and date before submitting a request. A photographer/videographer will want to know where your event is so that they can give you an accurate quote, and so they can see if they are able to travel there.
Wedding Photography
ALL Wedding Photographers specialise in capturing beautiful moments on your special day. They will spend time before your wedding getting to know you and going through the different options they can provide for you. They often have add-ons like a photo album to showcase your day. They're also good for wedding vow renewals. If you don't just want a wedding photographer there are other options!
Vintage Wedding Photographer
Fancy wedding photography, but want your photos taken in beautiful natural reportage style? A vintage wedding photographer is a supplier for you!
Documentary Wedding Photographer
Taking photos throughout the day to document your perfect day to a T. They specialise in taking natural and candid photos of you and your wedding guests throughout the day. Perfect if you don't like posing!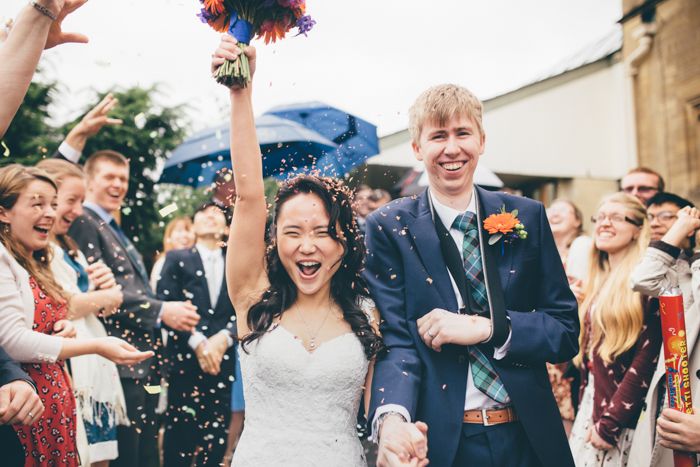 Hiring an Event Videographer: How to Contract the Best Pro for Every Event
What is event videography?
Event videography is the process of recording a live-action event on digital media. Videography is similar to cinematography (the movie-making process), but it occurs outside of the motion picture production field.
The person who operates the camera is called a videographer. The videographer records footage of the event and edits the final product to produce a high-quality, engagement video segment. For social events, such as weddings, the video is shared with the couple and guests. For business or educational events, the video is used for websites, social media marketing, or online streaming videos.
Do you need a professional videographer for your event?
You may think an event team member can capture 'good-enough' footage of the event on a smartphone. Or, you feel the event doesn't merit the cost of a professional videographer.
But high-quality video documentation of corporate events, galas, speeches, and company parties is a great way to build your brand awareness and get people interested in what you do. If you plan to show your videos on YouTube (watched by 73 percent of adults in the US) or another social media platform, hiring a videographer is a must. These industry professionals produce polished, in-focus results that are well-framed, accurate representations of the event.
How do you choose an event videographer?
Start by browsing sites such as Upwork, GigSalad, or Thumbtack, and seeking recommendations from venue managers and respected industry colleagues. Read customer reviews on the vendor sites, as well as on Yelp and Google Reviews. Pay attention to strengths or weaknesses called out repeatedly—these suggest positive or negative qualities.
Look for videos shot in your preferred style to narrow down your search. A demo reel is a great way to get a feel for a videographer's work, but it's only a small sample of their best. Dig deeper to find full videos so you can see the video content they're capable of producing. Double-check that the work is recent, rather than several years old. Videography styles change rapidly, you want a pro who is on top of the trends.
How to Choose the Right Videographer for your Wedding
Watch Wedding Films
It may sound ridiculous but one of the most important thing you can do while searching for wedding videographers is to watch their work. Go on YouTube and Facebook and watch as many wedding films as you possibly can before even contacting any videographer. This is crucial to your research process because it will allow you to understand what these videos look like and what you can expect from them. Secondly, you will be able to understand what you want your video to look like and help you pick the vendors you will talk to based on that. Don't be afraid to look outside your city; if you watch a video you absolutely love and they are a few cities away or even a state, contact them anyway you may be able to find someone across the country that has that very specific style you like and they can work out a deal with you so you can get the video you actually want.
Meet vendors in person
Once you have watched a few films and know what you want your wedding video to look like, you're ready to start contacting vendors. Find the vendors that have a similar style and meet with them. Talking on the phone is great but meeting them in person is absolutely critical. This will allow you to know what they are like and if you can even get along with them. Also, if you do end up hiring them, you'll know who and what to expect on your wedding day.
Understand What You're Getting
During these meetings, make sure to make a list of questions and ask away. Get all the details of what they offer and how the video will be delivered to you. Some Videographers will advertise to shoot in HD but will then deliver your video on a DVD. This is a problem because DVDs aren't actually in HD. If they advertise to be shooting in High Definition, they should be delivering accordingly. Next, one of the most important things to do while talking these vendors is to watch samples of the films they are selling you. If you are getting their cinematic highlight, make sure you ask to watch one of their previous cinematic highlights. More importantly, if you are purchasing a long form video no matter what they call it, make sure to ask for a sample of that. Most videographers won't have available on their website and will give you a poorly edited video of all your footage. Make sure you know exactly what you're getting before making a decision.
Friendliness
Although it may seem trivial, likability is a very important trait to look for in a videographer. It is crucial to pick someone that actually cares about you and your day. This will not only affect what your video will look like, but it will improve your overall experience throughout the day. A friendly videographer will make the day less stressful on you and will be able to capture those authentic moments with you and your spouse.
There are going to be several vendors at your wedding. A DJ, Photographer, Wedding planner and others. It is important that all your vendors have friendly personalities because on your wedding day these people will need to be a team upon meeting for the first time.