HOW TO CHOOSE THE BEST MATERIAL FOR A FLAT ROOF
Covering a flat roof will be different from a traditional sloped roof for many reasons including the materials required. While a pitched roof can use overlapping shingles or tiles, this method is likely to lead to leaking for a roof without any slope. There are many different materials and methods to installing a flat roof, including rubber, thermoplastic, tar and gravel and modified bitumen, but which one is best?
Rubber membranes such as EPDM (ethylene propylene diene terpolymer) are often applied in giant custom sized sheets to fit your flat roof. This material is durable, and the custom size limits the areas where a leak could occur. This kind of rubber can be more expensive than other materials.
Thermoplastic materials such as PVC (polyvinyl chloride) or TPO (thermoplastic olefin) are durable options, due to heat-welded seams, and offer improved energy efficiency. However, roofs made of these materials can be difficult to repair.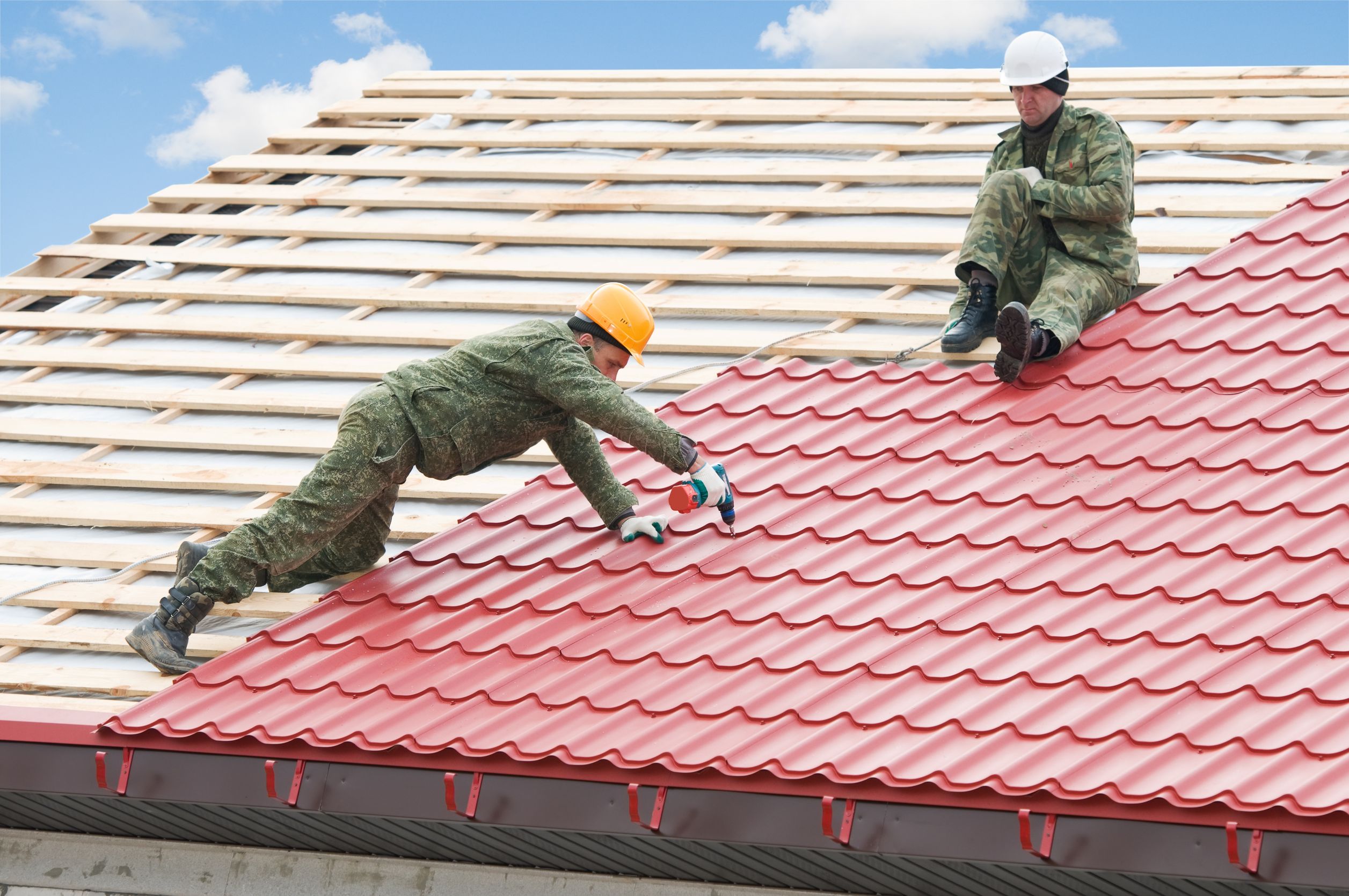 Tips on Choosing the Right Roofing Material for Your Home
Consider Your Roof's Structure
Every roofing material will perform well when installed in proper roof slopes. For instance, when it comes to flat roofs, metal is better than others since it sheds water and snow easily. Meanwhile, clay or concrete tile works best in steeper sloped roofs since they need reinforced roof framing to support their weight. In summary, the heavier the materials, the more structural modifications they require. This will cost you more on labor and materials.
Check Your Home's Architectural Style
Pick a roofing material that historically matches your home's architectural style. This way, you can improve your home's personality and make it stand out. For example, a concrete roof tile works well with Tuscan, Mediterranean, and European homes due to its distinctive shape and texture. Meanwhile, a metal roof looks excellent in bungalow, ranch, and modern homes because of its sleek appearance.
Scrutinize the Material's Features
Each roofing material has its own set of qualities, so choose the one that will meet your needs. Consider factors like performance, longevity, energy efficiency, affordability, and maintenance. Being clear about your priorities will help you make the right decision for your roof replacement.
Tips for Choosing the Best Surrey Roofing Material for Flat Roofs
Artificial or EPDM Rubber
This material has been among the most popular choices for flat roofs ever since it was first introduced in the U.K. EPDM, or ethylene propylene diene monomer, is a durable rubber roof that is often installed in one complete layer, doing away the need for joins that depend on size.
Installing a rubber roof ensures that you have not only an elastic, lightweight and tough roof, but also a roof engineered to withstand even the harshest of sunlight. Rubber or EPDM roofs are often glued down to the decking, but it can also be ballasted with stone or mechanically anchored with fasteners.
Torch on Felt
Flat roofs made of bitumen felt still have a bad reputation for becoming unreliable during the next few years, yet efforts had been made to improve them, making the roofing felts more flexible and durable. Generally, installation involves the application of a three-layer system, usually consisting of a vapour control layer, a 2 mm layer of reinforced felt, and a 4 mm layer of felt known as a cap sheet. A cap sheet can either be a plain black bitumen, making for a solar reflective paint finish, or a mineral fleck finish that comes with various colours.
Fibreglass
People don't usually go for fibreglass flat roofs, but what they don't know is that with the only things they have to worry about are faulty installation and ignorance- which can easily be countered by hiring professionals. With proper installation, fibreglass roofs offer what the other two materials can do, and more.
How Often Should I Replace my Roof?
Each material has its own lifespan. EPDM roofs, with proper care, can last for over 30 years (though others claim they can last for 50). The same applies to a well-cared torch on felt roof while a fibreglass roof can last for 25 years. Whatever material your new flat roof will be made of, have a roofing expert in Surrey or Croydon, like those from Brunwin Professional Roofing Services, Ltd, install them to help you make the most out of your new roof.
HOW TO CHOOSE THE BEST MATERIAL FOR YOUR ROOF
Warranty
Lastly, when buying a roofing material, you should be keen to confirm if the seller provides you a warranty. Go for lifetime warranty to protect your roof against untimely damages. Note that some warranties given by the manufacturers are only liable if a certified roofing company in Toronto does your roofing correctly.
If you are going to invest your money in an expensive roof, then you must ensure it comes with a reliable warranty.
Recycled content
Some roofing materials have more recycled content, which makes them less durable. You can check with the roof manufacturer to find out the composition of the roofing material before sealing your deal. Confirm with your roofer that the roofing material you are buying comes from the genuine manufacturer. You should ensure that your roofing material is recyclable once it reaches its lifetime. This way you will save some money for your next roofing project.
Durability
Roofing is an expensive investment. Therefore, when choosing a roofing material, you should consider its strength. How long you stay in the home is essential in selecting an ideal roofing material for your house.
Ventilation
Perfect roofing material is one that allows for proper ventilation and insulation in the house. When choosing a roofing material, you should go for one that will provide ultimate ventilation. Your roof is likely to last longer if you ventilate the house thoroughly. This is because the vents help in the regulation of temperature in the attic.
Roof slope
The type of your roof slope determines the type of roofing material you can install on your house. If you use flat roofing in toronto, then you can go for the shingles with a large surface area to save some money.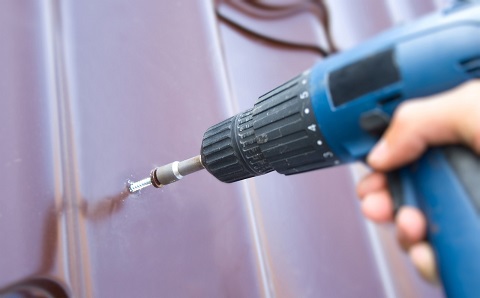 How to choose the best material for your new roof
Single ply membrane
A single ply membrane is more pleasing to look at than EPDM rubber and offers very similar performance. Examples include PVC, TPO, TPE and PBE. The drawback to a single ply membrane is its price – it's typically more expensive than the others listed.
Asphalt
Asphalt roofing is inexpensive and offers excellent waterproofing. It lasts for around 15 years. It's extremely hard-wearing and suitable for any roof size. The only issue with asphalt is a risk of it cracking in extremely hot weather.
EPDM rubber
EPDM rubber is a flexible and lightweight material. The top layer is impenetrable and offers good performance. A common issue with EPDM rubber is shrinkage. Also, it doesn't look very nice. It's best used on outbuildings that aren't visible from above.
GRP fibreglass
Considered the best flat roofing system by experts. GRP is much more durable than felt and only costs around 12 per cent more. It's suitable for most roof sizes but requires a strong foundation to lay. It's heavier than felt and not as flexible.
Felt
The cheapest and easiest material to lay, felt offers reliable performance and lasts for over ten years if installed properly. The latest membranes are impenetrable and offer far better waterproofing performance than the basic systems of old.