Tips for Choosing Carpet
Start the Countdown
Nothing compares to the soft, luxurious feeling of carpet under your feet. Carpeting provides a safe, comfortable spot for kids to play and may even reduce the risk of injury during a fall. Sure, carpet requires a bit of extra maintenance compared to vinyl or tile, but there's simply no substitute in terms of sound absorption, warmth and overall comfort.
Pick the Perfect Padding
Don't be tempted to skimp on carpet padding to save a few dollars. Just as a building needs a solid foundation, carpeting relies on a layer of padding for support, strength and a bit of extra cushioning. You can't see the padding, but you'll definitely spot the extra wear and tear on your new carpet if you pick an inadequate padding material.
Consider Various Carpet Styles
Carpet comes in many styles, including plush, Saxony, Berber, textured and frieze. These terms apply to its pile, which is the surface you see, created from yarn tufts that are either folded over into loops, cut straight across or both. While each style has a distinctive look, that shouldn't be your main consideration. Instead, look at how well your lifestyle meshes with a particular carpet style. Plush carpeting, for example, is made from tightly twisted pile, and is thick, soft and inviting. But it also shows footprints and vacuum tracks, and can develop something called "pooling," or areas that appear shaded because the normal direction of the carpet fibers has been reversed. Saxony, the most common type of carpeting, is similar to plush. These carpet styles work best in low-traffic areas like formal living rooms and master bedrooms.
Don't Blow Your Budget
Even the most luxurious carpet doesn't have to cost a fortune. Shop around to find carpet that fits your lifestyle and budget. Always request separate pricing for materials and installation so you can make an "apples-to-apples" comparison among different suppliers.
Select Your Carpet Provider with Care
You can purchase carpet in a variety of places — carpet showrooms, of course, but also flooring companies, furniture stores, large department stores and even online. While you can end up with beautiful carpet that's expertly installed using any of these options, your best bet is to select a reputable establishment that specializes in carpeting.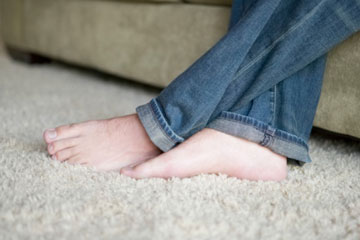 The Do's and Don'ts of Choosing a Carpet
Deciding What You Like With Confidence
Do decide on a style that works for you. While there are hundreds of carpets available, they can all be narrowed down into one of only a few style categories. Learn about the benefits and drawbacks of each carpet style, so that you'll know whether it will work in your home.
Finding a Retailer
Do shop around and find a retailer you are comfortable with. Many people feel vulnerable when shopping for carpeting because the quality of the carpet isn't always immediately apparent, so customers often have to trust the salesperson. Make sure that you deal with a salesperson you feel you can trust, at a store where you can expect to have a positive experience.
Determining Quality
Do learn how to tell the quality of a carpet. You don't have to become an expert on the subject, but if you have an overall sense of the various factors that contribute to a carpet's quality and how well it will perform, then you can avoid choosing the wrong carpet.
Understanding Fibers and Warranties
Do learn about the fiber types and figure out which one would work best for you. Not all carpet fibers are created equal; for example, there are natural fibers, such as wool, and synthetic fibers, which are more commonly used in wall-to-wall carpet. Understand the characteristics of each fiber type so that when you go shopping, you can almost immediately narrow down your selection.
How to Select the Perfect Carpet
Though numerous carpet options are available, there are basically only two styles of carpet — loop pile and cut pile.
In the loop-style pile each of the ends is connected into the backing so there's a continuous loop. If you actually ran a pin underneath, you would feel the loop.
In the cut-style pile, the loops are actually cut so that there are individual ends sticking up through the backing. If you ran the same pin through there the pin would lift right up. It is like a sheer cut pile.
Fiber is a critical area when it comes to carpet. There are three basic fibers used today in the carpet industry:
Polypropylene, such as the loop-style pile.
Polyester, which is made from recycled beverage containers.
Nylon, the most popular and durable fiber by far.
How to Choose Carpet
Nylon outperforms all other fibers in durability, resilience and easy maintenance. This is a good choice if you want your carpet to last a decade or longer, for high-traffic areas, and in homes with kids and pets (Photo 1). Higher quality nylon fibers are "branded," and the carpet label will use terms like "100% Mohawk Nylon" or "100% Stainmaster Tactesse." Lower-quality, "unbranded" nylon fibers are listed simply as "100% nylon." The strongest and softest type (and most expensive) is 6.6 nylon. Nylon carpet cost is $10 to $45 per sq. yd.
Triexta (brands include Smart-Strand and Sorona) is a newly classified fiber derived partly from corn sugar (Photo 2). It has excellent, permanent anti-stain properties (nylon must be treated with stain protectors over its life span). It also has good resilience, but it's too soon to tell whether it will match the durability of nylon in high-traffic areas. Because of its superior stain resistance, this is a good choice if you have young kids or pets. Triexta carpet cost is $20 to $45 per sq. yd.
Polyester (also called PET) is stain resistant, very soft and luxurious underfoot, and is available in deep and vibrant colors (Photo 3). However it's harder to clean, tends to shed and isn't as durable as nylon. It's best used in low-traffic areas (like bedrooms) and in households without kids or pets. A nice, cushy choice if you like to exercise on the carpet. Polyester carpet cost is $8 to $18 per sq. yd.
Olefin (polypropylene) is an attractive, inexpensive fiber that's strong and resists fading, but it's not as resilient as nylon (Photo 4). It's most often made into a looped Berber with a nubby weave that conceals dirt. It has good stain, static and mildew resistance. Olefin carpeting is often selected for high-traffic "clean" areas such as family rooms and play areas. Olefin carpet costs $8 to $25 per sq. yd.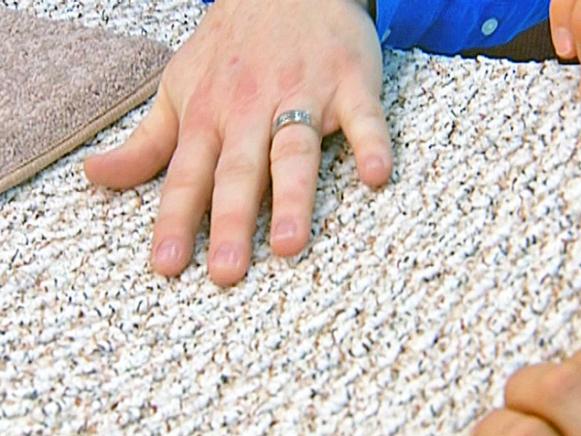 How to Choose the Best Carpet for a Modern Home
Consider Durability
One of the reasons so many people choose hard flooring is that it tends to be more durable and easier to clean than carpet. While that's true in most cases, some fibers are more robust and low-maintenance than others.
You can identify the durability of most carpets by checking their tuft twist, density rating and face weight. The density rating should be at least 2,000, while the face weight should be at least 40 ounces. Also, look for a tuft twist of five or more.
Choose the Right Pile
When you start searching for a carpet for your modern home, you'll need to know whether you want a woven or tufted pile. Generally speaking, modern spaces tend to be more conducive to tufted carpets, but not always. To make the right decision, you need to know the characteristics of each pile type.
Woven Pile
There are two main varieties of woven carpet: Axminster and Wilton. They're both made the traditional way using loomed methods, and they're both relatively expensive.
Choose the Right Level of Softness
Softness isn't usually a word used to describe a modern living area. Yes, a soft carpet might be great for lying on, but it might confuse the overall aesthetic. Limit your search to short-pile carpets made with manmade fibers — or at least a combination of manmade and natural fibers.
Alternatively, you could go the other way and choose something extremely deep and luxurious. After all, a sumptuous floor covering can be a great way to relieve the monotony of clean lines and minimalism.