Are party buses illegal?
Do party buses get pulled over?
Close your eyes and think about the typical scene on a party bus. You can probably imagine a large group of young people standing on the seats, shouting at their friends, dancing to music, and possibly even drinking alcohol. Now ask yourself – are any of those things against the law? The answer to that question might surprise you.
Whether a party bus gets pulled over or not depends largely on the specific situation and the area. In most cases, normal traffic laws apply to the driver and to the bus company that operates the service. However, many of the typical traffic laws that apply to automobile passengers are not applicable to party bus passengers.
Many law enforcement officers feel that party buses actually make the roads safer, since they offer a safe way for crowds to travel safely, particularly if alcohol is being consumed. The lack of serious regulation on party bus behavior, though, does not mean that there is no cause for passengers or parents to be concerned about their behavior.
Party Bus Transportation Regulations
Drivers who operate party buses are required to abide by typical driving laws during operation, including using an appropriate rate of speed, following traffic signs, and maintaining a valid driver's license. In addition, drivers who carry 16 passengers or more at a time must obtain a commercial driver's license.
Bus companies that provide transportation services are legally required to carry adequate insurance coverage. Company owners may be subject to regular audits by state and local transportation departments to examine drivers' safety records.
Traffic Laws for Party Buses
For the most part, normal automobile traffic laws do not apply to party bus passengers. There is no law against standing or shouting while the bus is in motion and there is no legal standard governing general passenger behavior. In fact, party buses are not even legally obligated to have seatbelts, which means that passengers are not required to wear them during a trip.
Why Passengers Should Exercise Caution
The fact that there are no concrete legal requirements for behavior on a party bus, though, does not give passengers freedom to do anything they like. The lack of legal precedent also gives local law enforcement a bit of latitude when deciding whether to pull a bus over.
Just as there is no law that requires passengers to remain seated, there is no law that prevents police from stopping buses periodically to inspect for illegal behavior. In some areas, party buses have been pulled over and their passengers have been ticketed for participating in underage drinking.
This means that passengers and parents of passengers should exercise some caution when it comes to how they behave while riding on a party bus. Passengers on a party bus are not exempt from the laws of the land that cover substance abuse and assault.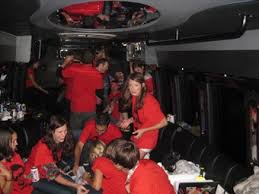 Legality of Party Buses
Just got paid, Friday night… this used to be the theme song of adults ready to hit the clubs on the weekend after a hard work week. Well, now the party has extended to what are known as "party buses". This relatively new phenomenon is all the rage but not without incident. As with any new hot trend, there is typically a down side that creates a need for legislation to curb abuses. California tightened up rules regarding party buses after a San Mateo teen died in a crash after leaving a party bus.
One thing the new law does not require is any registration, notification, or license with the California Department of Alcoholic Beverage Control. However, that assumes that the alcohol is to be furnished by the travelers – not the bus operator. Travelers bring the alcohol aboard and the bus-operator just provide the housing for its ingestion. In California, there is no license type that presently permits the party bus operator to furnish the alcohol.
The Passenger Charter-party Carriers Act is in place to make sure that only carriers with specific permits from the California Public Utilities Commission engage in transportation services specifically engaged for drinking. However the newer legislation further expounds on this Act by defining responsibilities and liabilities for carriers in this business. Key regulations include:
Requiring any party bus or limo with minors on board to have chaperones in place to ensure that minors do not drink while on board. Carriers are required to ask when making reservations if alcohol will be consumed and if anyone under 21 will be present. If the answer is "Yes" to both questions, a chaperone must be designated. The chaperone can be held liable if underage drinking occurs on their watch.
Carriers and operators of buses are not only responsible for driving their passengers but they are also on the hook if underage drinking occurs while they are operating the vehicle. Failure to comply brings with it the possibility of being charged with a misdemeanor after three (3) violations.
Bus companies can be hit with fines up to $2000 for their first two (2) offenses and have their license revoked for a third.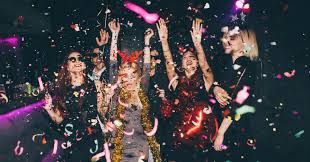 Check your party bus
The province also wants passengers to check to make sure party buses have a special authorization licence. The licences state where vehicles can operate and how many vehicles a company can have. Passengers should look for a passenger-transportation licence plate and decal on the front of the vehicle, or if there is no plate, ask to see a temporary operating permit, before boarding a bus. The province says police will be monitoring limousines and party buses during the holiday season. Operators could lose their licence if they do not comply with liquor laws, while minors in possession of alcohol could be fined $230.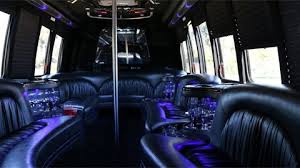 Tips for Renting a Party Bus
Renting a party bus is a fancy mode of celebration for special events, such as prom parties, bachelor and bachelorette parties, weddings, as well as other celebratory events.
The following are some tips to help you have a smooth and enjoyable ride when renting a party bus:
Make sure to have a reservation. Ideally, you should make a reservation at least one month prior to your event. Then one week before your party, confirm the reservation.
Plan carefully and know all the details. Most rental companies need to know all the details about the special event. This is because they have to lay out decorations. In fact, there are a few companies that specialize in certain occasions.
Aside from that, you must also have an idea of how many of your invitees are coming.
In addition, you also need to know how long you expect to need the party bus service as well as your chosen route and its distance.
Know which party bus type would suit your party and the number of your guests. Not all party buses have the same capacity. So better know the headcount first, and then choose the party bus type that you want.
Know which beverages are allowed. A big part of the fun experience of renting a party bus is having cocktails and other refreshments throughout the fun ride. Ask your chosen rental company regarding which food and drinks it offers as well as its policies.
Select the music that you want to play. A few party bus companies offer radio or satellite radio. But that doesn't mean you can't choose the music that you want to play and have it on your iPod. However, it's better if you would discuss it with them before the date of your special event.
Are you allowed to drink on a party bus?
Alcohol consumption laws in Arizona prohibit any person younger than 21 years of age, and, therefore, not legally considered an adult, from consuming alcoholic beverages. People who are 21 years old or older are allowed to drink onboard a party bus same as if they were in a nightclub.
In some cases, minors may be allowed in a party bus if there's an older adult present who can prevent them from drinking alcohol, or if the party bus' destination is someplace where minors are otherwise allowed to enter.
Needless to say, the party bus chauffeur is absolutely not allowed to consume alcohol while on duty. After all, there's nothing more important than the safety of party bus passengers and their secure arrival at their destination.
Can you smoke on party bus?
Whether cigarettes and other tobacco-using products, such as shishas and cigars, are allowed in a party bus depends on the policy of the rental service. Because of this, there's no universal answer to this question. It's best to contact the rental company and ask.
As for cannabis, the answer is: definitely not. Arizona's strict marijuana laws allow marijuana possession only to individuals who have been prescribed medicinal marijuana by their physicians. Anyone else who's caught using or carrying weed will likely face felony charges.
It goes without saying that no trusted party bus rental service would ever allow its passengers to consume illegal substances onboard their vehicles. Any company that offers such discretion is highly suspect and should be avoided.