Things to know before laying down money or carpet
It just makes sense that, the more you know about something, the better able you are to make a smarter purchase decision. That goes in spades for buying carpet. Information about the construction of carpet is good, but knowledge about carpet specifics and characteristics, about its traits and subtle differences, can be invaluable.
It's a fact. Choosing the best carpet is really about knowing the right combination of characteristics, aesthetics, performance and budget to best meet the needs of your lifestyle. For example, looped Berbers and high twist friezes perform wonderfully in high traffic areas in your home, but an elegant Saxony in the same area may show footprints. Isn't that good to know?
UNDERSTAND THIS ABOUT SEAMS.
Carpet is available in 12', 15' and sometimes 13' widths. Unless the room to be carpeted is narrower than these widths, the carpet will be seamed. With looped or low-profile patterned carpet you may have visible or peaked seams. The degree of their visibility depends on texture, color, lighting and furniture placement
A NOTE ON BACKING AND LOOPS.
Be aware that, as carpet bends over stairs, its backing may show depending on texture, color and density. Plus, you should know that looped carpet can snag, particularly at a seam or at a carpet transition. But never fear, in the Carpet Floor Care section we provide information on how to properly care for looped carpet
EVERY CARPET HAS A CHOSEN COURSE.
The nap of all carpets run in one direction. Pile reversal, or shading, is a normal characteristic of many cut pile style carpets. This can be particularly apparent with plush carpet. If this becomes an issue, consider window treatments and furniture placement as a way to minimize this effect.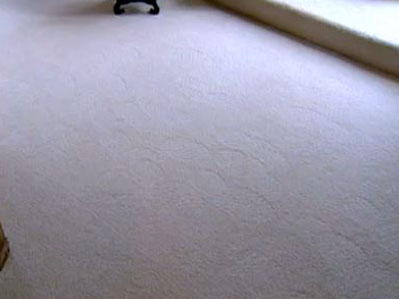 Carpeted floors
Carpeted floors are favorites in the household because they can easily create a cozy and luxurious atmosphere in any room in your home. Carpet is simple to maintain, easy on the wallet with the lowest total cost, quick to install, and is versatile enough to match the decor of any room. It is also the best choice for those who prefer warm and cozy areas and sound-insulation for their floors
However, with the vast array of carpet qualities, types, and styles, the task of getting the right carpet to perfectly match a room and your needs can be daunting. Most homeowners are not acquainted with the factors affecting carpet selection and performance so they can end up with the wrong purchases if not helped by professionals.
Understanding what is important to consider when buying carpet will not only help individuals choose the right material for their carpeting; it also results in a good investment and the most cost-effective decisions.
Carpet Durability
The most important aspect of carpet for the long-term is its durability. There is more to durability than just the brand and the way a carpet feels. A carpet's durability is directly related to:
The thickness or density of the carpet
The fiber it is made from
The way a carpet is constructed (i.e. type of carpet)
Stain Resistance
When purchasing carpet for any area in your home, stain resistance is very important. Stain resistance can mean many different things when purchasing carpet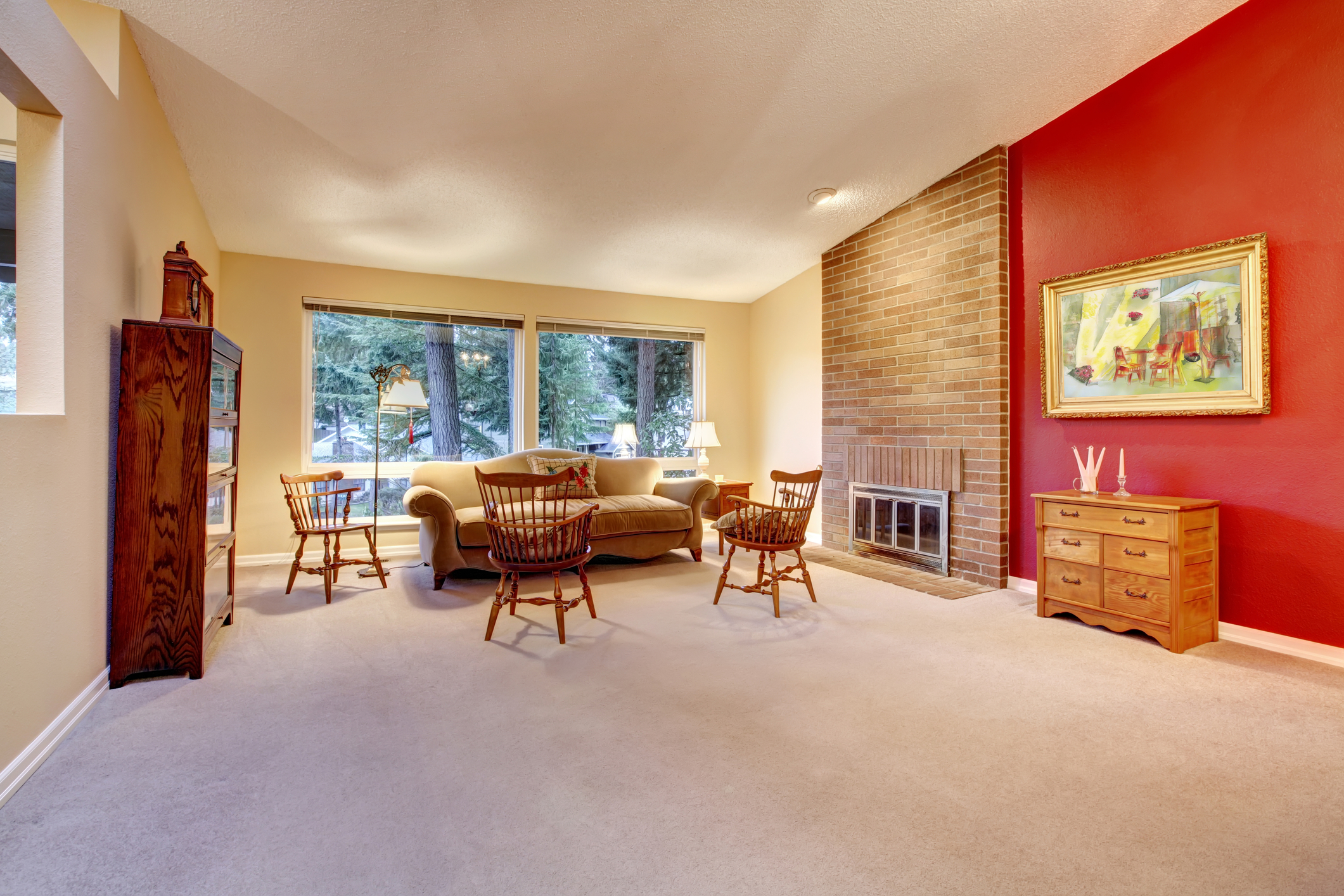 How to Keep your Carpet Flooring Clean and Hygienic
Putting in carpet flooring is an investment in your home – and not a cheap one either. While carpet is an excellent choice for durability and comfort, it does come with some maintenance if you want to keep it hygienic and looking good over the course of the next several years.
And let's face it – carpets get dirty. But if you let them pile up, spills, snags, stains, and everyday wear and tear can leave your carpets looking dingy and worn. Worse – if you don't maintain them properly and clean them regularly, allergens and other particulates can build up and become a health hazard for you and your family!
Vacuum Regularly
The number one thing you can do to keep your carpets clean and fresh is to vacuum them regularly. Ideally, you should be vacuuming your carpets once a week – twice in areas with heavy foot traffic. Dirt and other particulates tracked into your home have abrasive qualities and it can actually erode the backing of your carpet flooring when it's ground into the carpet by daily foot traffic.
Treat Stains Immediately
Prevention is obviously the best strategy with spills and carpet, but sometimes life just happens. Especially if you have kids or pets, spills and accidents and stains are just inevitable. But when they do happen, treating them immediately can save you a lot of frustration later.
Have the Carpet Cleaned Professionally Once a Year
Even when you vacuum weekly, your carpeting will get dirty over time. Dust, dirt, pet dander, and pollen that are too deep to be reached with the vacuum will start to build up and make your carpet dingy and unhygienic.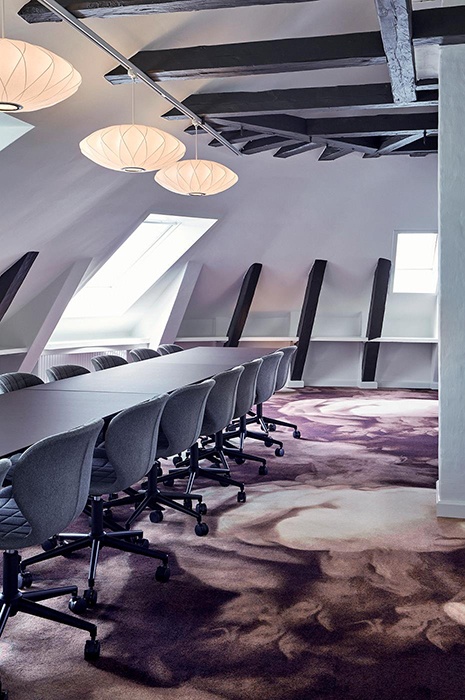 OFFICE CARPETS: THE COMPLETE GUIDE TO OFFICE CARPETING
Office carpets are on top of the list for many businesses when choosing what kind of flooring the office should have. With brilliant design selections, great acoustic qualities and an abundance of other advantages that check all the right boxes, carpets for offices are always a solid choice for commercial flooring. Take it from us, however, that selecting the right office carpets for each of your projects may not be as easy as it appears. There are many fantastic options with so many factors to take into account. Therefore, we've put together a comprehensive guide to take you through the entire process of choosing the best office carpets.
Why Office Carpeting Is a Great Choice for Office Spaces
Allowing you more freedom and flexibility in creativity and design than any other flooring material, office carpeting is the perfect pick for any office design project. With new high-velocity dye-technologies, custom carpet manufacturers provide you with the tools to create virtually anything on high-quality material at an appropriate price. Flooring is such an important part of any design project, encompassing a massive percentage of an office space. Great office carpets enable you to use this space to your advantage by creating a design that defines the brand you are working for, and a carpet for office use is the most practical flooring choice for an everyday work environment due to its ability to absorb and improve sound in an open office layout.
How to Choose the Best Office Carpets
Designing an office space can be a long process, part of which includes picking the perfect carpeting for the office. Choosing the right carpet for your next office-project requires you to assess the workspace and consider the multiple factors that can affect commercial carpet types. Here are a few questions to ask yourself when picking a carpet for office use.
How long does the office carpet need to last?
First things first. Figure out what the office carpet's life expectancy should be. A basic rule of thumb: the longer the lease, the higher quality of carpet required.
How will the different spaces in the office be used?
Next, determine how much each office area will be used in terms of foot traffic and furniture movement. Private offices and conference rooms may require lower levels of carpet resilience due to moderate use, while corridors and common areas typically receive heavy use. These are important things to consider when choosing the best office carpet for your office.
CARE & MAINTENANCE
Like any other flooring type, carpet needs cleaning from time to time. Cleaning a carpet is easier than you may think. Discover our simple carpet cleaning tips.
Common sense will take you a long way when it comes to keeping your carpet gorgeous and clean. Follow these simple tips:
Vacuum regularly Remove dust and dirt with a powerful vacuum cleaner. This is a good habit that improves the air quality in your home and ensures the durability of your carpet. Note that heavy traffic areas may need more regular vacuuming than other areas.
Use doormats at entrances A simple walk-off mat or entrance mat prevents dirt from getting transferred all over the building and into the fibre of your tufted carpet. Make sure to clean these mats often, so that they do not become a source of dust and dirt themselves.
Take care of spills as they happen It's best to take care of spills as quickly as possible. Don't let liquids or dirt dry up and set in. The quicker you act, the easier the stain can be removed. Follow the stain and spill removal guidelines below.
Spills and stains don't have to be a problem. Always act quickly and follow these guidelines for an effective and correct stain removal:
Grease stains Use a product specifically designed to treat grease stains. Warm water alone won't remove the grease. Never apply these types of products directly to the carpet fibre or yarn. It could be a good idea to test the product on a small area of the tufted carpet first, to see if the product causes any decolourisation. 1. Use a piece of cotton wool and apply to the edges of the stain, working inwards. 2. Blot with absorbent tissue or paper towel. The carpet may darken during this process, but this should disappear afterwards. 3. Dampen the area with a light soap solution (add half a teaspoon of professional carpet shampoo to 2 liters of lukewarm water) to remove any cleaning product residue. 4. Blot with tissue or paper towel. 5. Dry the area with a hair-dryer, moving continuously over the stain, to avoid watermarking. 6. Repeat this process if the stain is not entirely removed. 7. The final step is to cover the stained area with 6 layers of paper towel, place a heavy object on top and leave to dry for 24 hours. The paper towel will absorb stains in the base of the yarns.
Water-based stains 1. Soak up the spill immediately with absorbent tissue or paper towel. 2. Re-wet the stained area with lukewarm water on a sponge or piece of cotton wool to dilute the spilled liquid. 3. Blot with tissue or paper towel. 4. Dry the area with a hair-dryer, moving continuously over the stain, to avoid watermarking. 5. Repeat this process if the stain is not entirely removed. 6. The final step is to cover the stained area with 6 layers of paper towel, place a heavy object on top and leave to dry for 24 hours. The paper towel will absorb stains in the base of the yarns.
Dried-in (water-based) stains 1. Scrape off excess spill with a spoon, from the edges of the stain to the centre. If necessary, freeze the spill with ice cubes and then scrape off with a spoon. Make sure to not put the ice cubes on the carpet directly, as they will melt and soak the area. Put them in a plastic bag instead. 2. Apply a light soap solution (add half a teaspoon of professional carpet shampoo to 2l of lukewarm water) to a piece of cotton wool and dampen the stained area. 3. Blot with tissue or paper towel. 4. Dry the area with a hair-dryer, moving continuously over the stain, to avoid watermarking. 5. Repeat this process if the stain is not entirely removed. 6. The final step is to cover the stained area with 6 layers of paper towel, place a heavy object on top and leave to dry for 24 hours. The paper towel will absorb stains in the base of the yarns.
IN-DEPTH CLEANING
Even if you vacuum your carpet regularly and treat stains accordingly, an in-depth cleaning is necessary once every 12 to 24 months. This will remove persistent dirt and smaller particles that cause your carpet to wear out.
There are various in-depth cleaning methods. Here is an overview of the most common ones:
Wet shampoo First test to see if the product is of a good quality. Pour some drops on a saucer and let them evaporate overnight. If the leftover stain looks greasy or sticky, avoid using the product. Dust could cling to the sticky film that is formed over your carpet. When you rent a shampooing machine, follow its instructions precisely. Make sure to remove your furniture and vacuum before shampooing. It is very important to not let your tufted carpet get too wet. This can cause permanent damage to the fibre and backing.
Dry powder or dry shampoo Follow the instructions on the package. Make sure to properly vacuum the carpet afterwards, to remove any leftover product.
Injection-extraction with hot water – Also referred to as "steam cleaning". The injection-extraction method does not require steam, so this term is actually incorrect. With injection-extraction, the carpet pile is injected with hot water and a cleaning solution under pressure. The water is extracted immediately, as it is suctioned out by a wet vacuum system. This prevents the carpet from getting too wet. Injection-extraction is very efficient and cleans out all of the dirt and shampoo residues from prior cleanings. This type of cleaning should be done by a professional. If you rent a machine and do it yourself, you risk over-wetting and soaking the carpet. This could permanently damage the backing and fibres.
A combination of these different methods is also possible. A wet or dry shampoo treatment first and a hot water injection-extraction cleaning second, for example.